Who we are
We are dedicated to the experience of specialty coffee. Our careful selection of producers committed to their craft provides the foundation. We build on that foundation with our art and science of roasting for you to experience the full potential of the producers' wonderful coffee.
Meet Sean Harwin
Sean had his first taste of the coffee industry in 2010 while living and working in Colorado as a barista wearing a green apron. After moving to Seattle, he took advantage of an opportunity to work and learn at a small coffee roasting facility. Immediately, he fell in love with specialty coffee.

Working through every job possible in the company over ten years, from labeling bags to roasting to management, Sean loved traveling the world and documenting the estates that provided the green coffee beans to the roastery. He loved learning everything possible about what it takes to make coffee be a great experience.
Passion for coffee
Fulfilling with Glissade Coffee Company his dream to start his own coffee company, Sean is more dedicated than ever to enhancing his craft and sharing with everyone the enjoyment of specialty coffee. He wants to recognize the dedicated people in every step of the farm to cup process who make the experience a reality.

Outside of the coffee world, Sean can be found behind the lens of his camera, riding his bike, trail running, and just being outdoors with his wife, Laura and dog, Echo.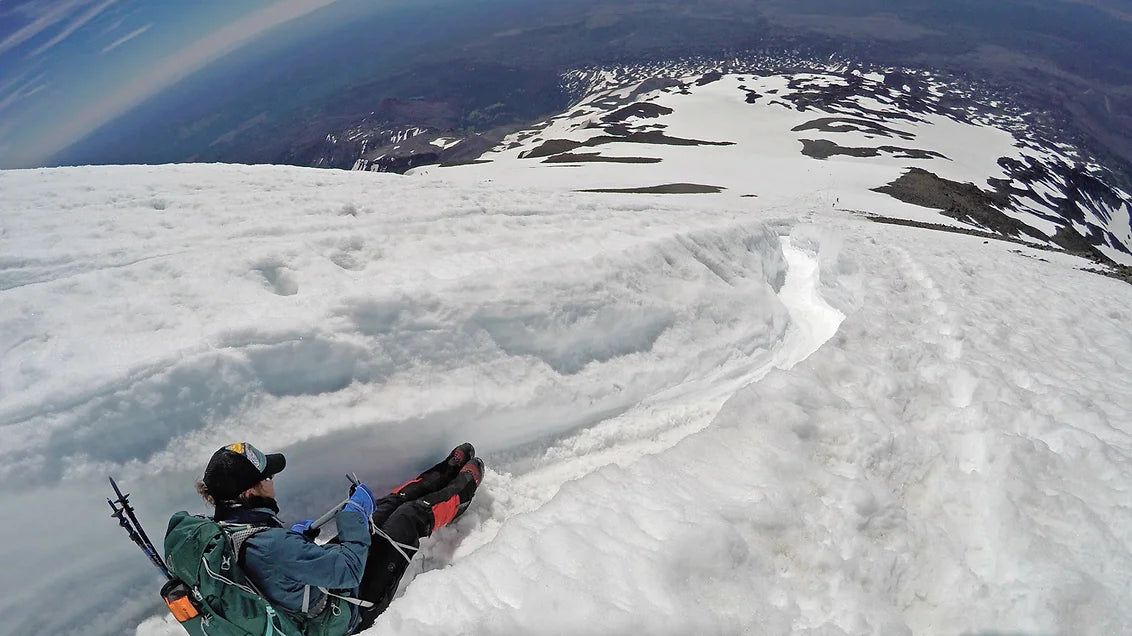 Inspiration
Sean wanted the name of this company to be something fun and outdoorsy. It was tough to come up with a unique name. But after telling a friend about how he got engaged, Sean got an idea! The highlight of that epic adventure was of course the part where his (now) wife Laura said yes; but a close second was glissading down the mountain after they summited!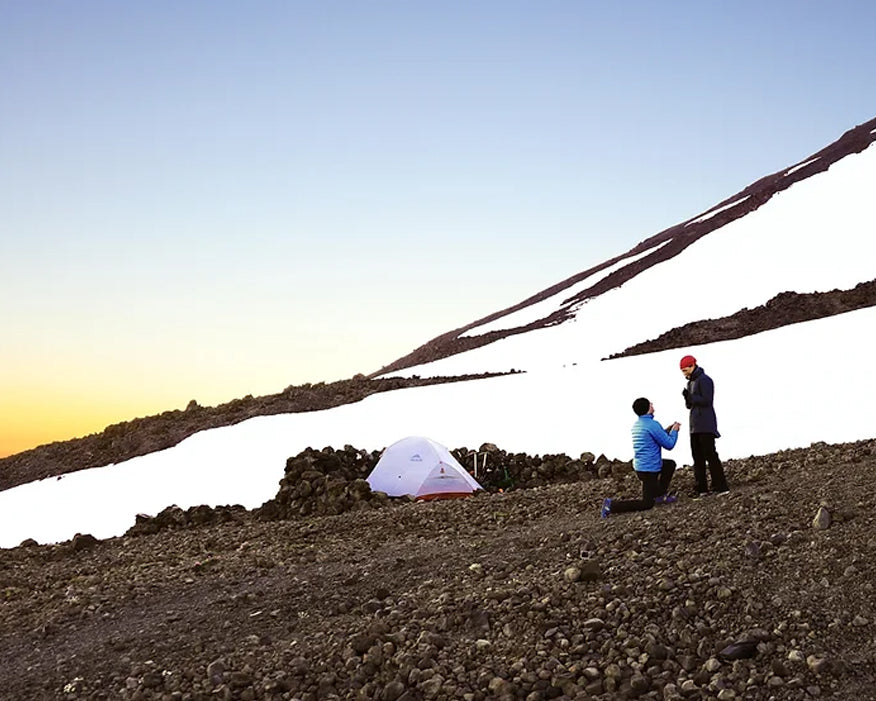 A perfect day
In July 2017, Sean and Laura went to summit Mount Adams in Washington state. They planned on a two-day trip with an overnight about 3,000 feet below the summit. As they hiked up the mountain the first day, Sean joked cleverly (he thought) about how heavy his pack was: "It's like I got a big rock in this thing!" They set up camp and were in awe of the perfect conditions as the sun set. Given that Laura surprisingly hadn't gotten the joke, Sean pulled out the "rock" he had carried up the mountain and proposed. Fortunately Laura said yes.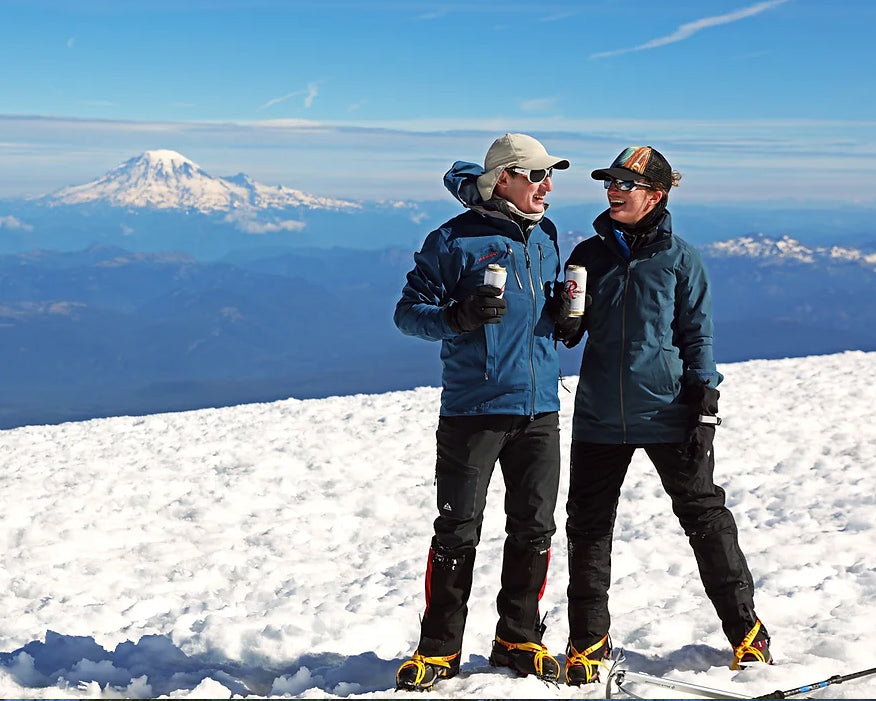 Taking the fun way down
The next morning, they set off. Although only about 2 miles, the summit took nearly 2 hours to reach. But the flawless bluebird day provided an unobstructed view at the summit of Mount Rainier, St. Helens, Hood, and all the other Cascadia volcanos. Heading down took only about 35 minutes - because they glissaded! It was so incredibly fun to slide down the glacier that had been so challenging to climb up.

If you have the chance to glissade in the right conditions, it is a must do!